Water Pioneers is one of the finest companies in UAE dealing in design, installation and commissioning of water and grey-water systems.
We supply water and grey water plants, central cooling systems, chemicals, equipments, instruments and spare parts.
To cater growing demand of water treatment products owing to continuous shortage of fresh water & environmental concerns,Water Pioneers has emerged as a key player & provider of environmentally friendly product & services.
Our major activities include specialty chemicals for boilers,chillers, cooling towers & RO anti-scalant water purification systems and grey-water treatment. We also under take maintenance contracts & provide quality serves to our clients.
All our products are handled by highly skilled professionals specialized in their respective field. We are result oriented & known for our quality products & after sales support.
We represent and stock some of worlds renowned brands in our strategically located warehouse located in Dubai & serve all our customers spread all over GCC market, Africa, Africa & Middle East.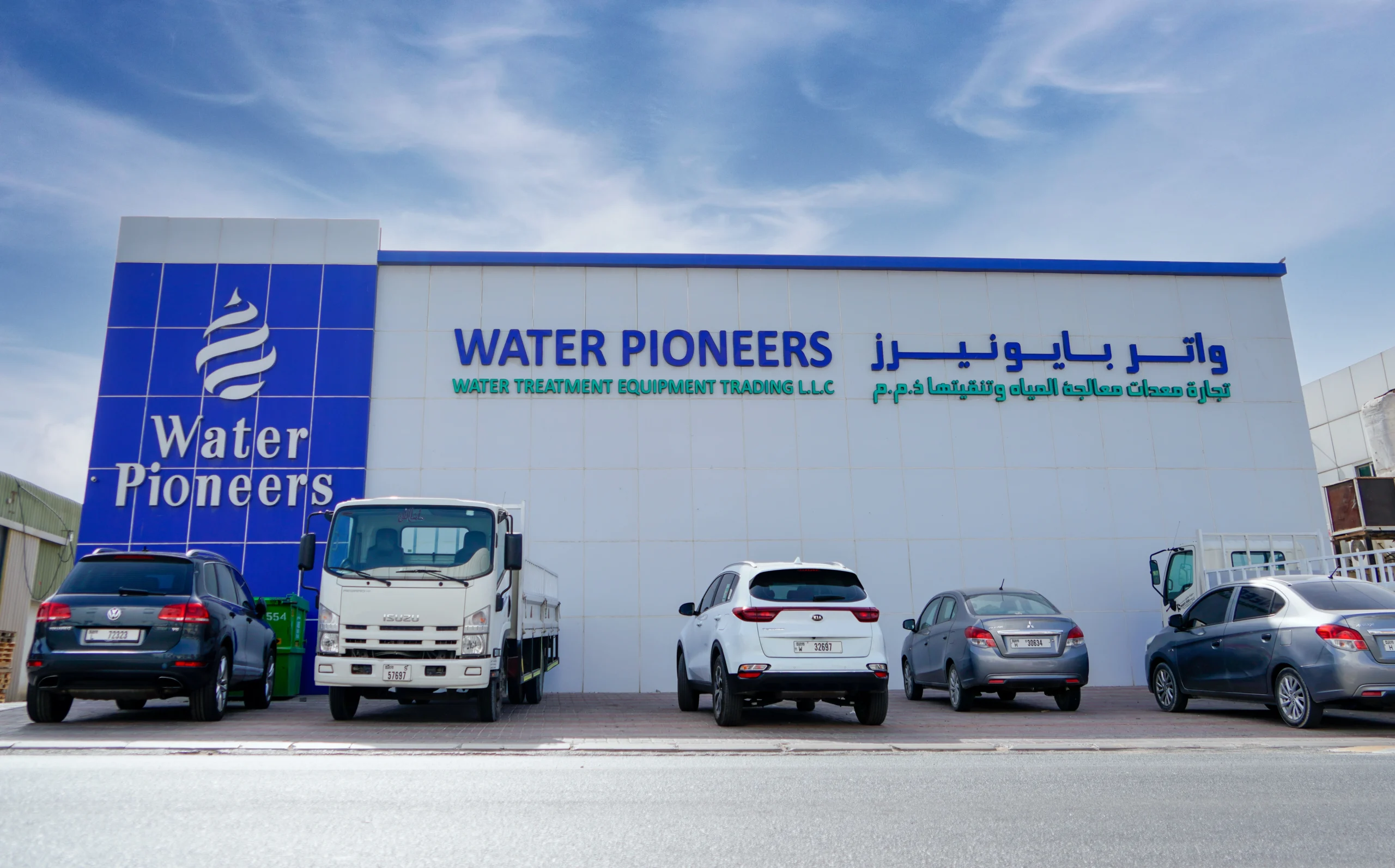 Excellent Quality
International standard good quality water treatment equipments , plants & accessories , RO systems available in Dubai ,UAE
Best Company
Best company for water treatment equipment
Working close to the forefront of available Technology
Water Pioneers has gathered a highly motivated team of professional engineers and technicians who, with the collective use of various computerized systems and extensive use of computer-aided drafting facilities, provide the client with cost-effective and practical solutions.
Each project is a fresh challenge. At every stage, design engineers work hand in hand with managers and technicians to develop innovative solutions. Reducing the gap between basic and applied research in order to develop effective solutions to solve actual problems.
Design, supply & installation of reverse Osmosis Plants, Grey Water systems, and Water Filtration Systems. Provision of annual maintenance contracts for grey water systems, and reverse osmosis plants. Maintenance, repair, and servicing of grey water.
reverse osmosis plants, and water cooling systems, by experienced technicians.Supply of all water treatment spare parts.
Supply of all specialty chemicals for boilers, chillers, cooling towers, and reverse osmosis anticipants.